Wednesday, September 7, 2022: ETA Contract 2021-2024
Thank you for your support!
2021:  We are still in the process of negotiations as of August 24, 2021. We will meet again on August 30, 2021. Check back for updates.
Stay posted for updates.
Click to see the video: https://goo.gl/83iU43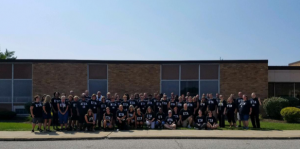 August 15, 2017:  Thank you to the ETA members that showed support today.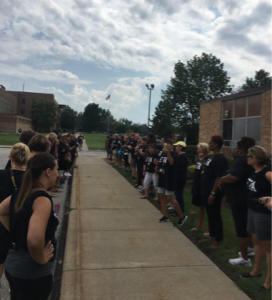 August 8, 2017: After 26 hours of bargaining on August 7th and 8th, we have been unable to reach a contract agreement.
It is time to energize and activate our membership. We need your help.
Convocation is scheduled for Monday, August 14. Your negotiating team will hold a meeting at 3:45 (this time is slightly different than previously announced) in the high school auditorium at the conclusion of the convocation day. At this meeting, we will share an update from the August 7 and 8 sessions, and we will present an action plan. We need your participation and support at this meeting. We need you there.
Ron Zucca, Negotiations Chair